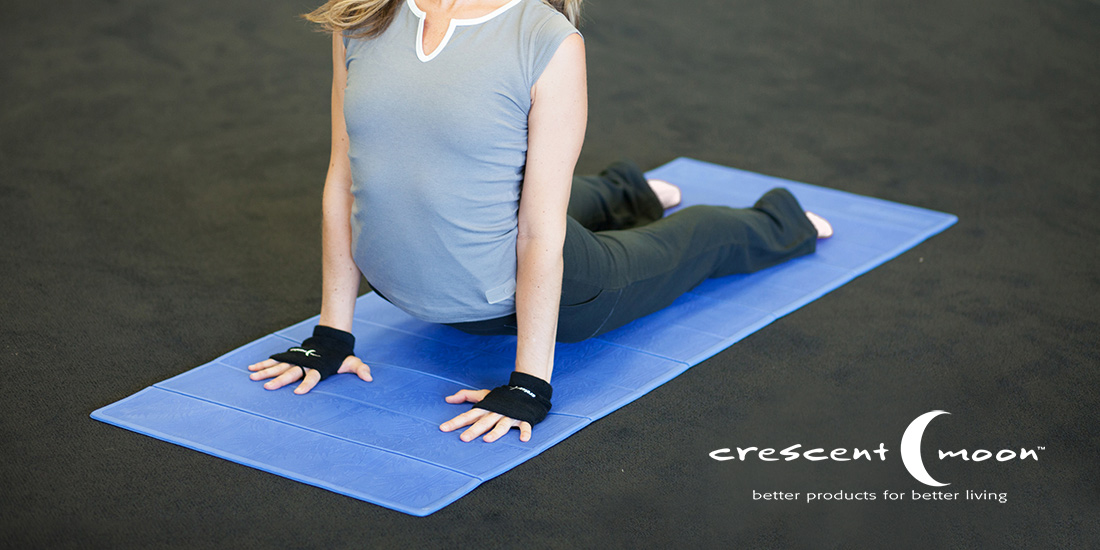 Long-time Yoga, Barre, and Pilates devotees know that physical activity is a great way to relieve stress and expend energy, which is especially relevant now that everyone's been cooped up indoors during the coronavirus crisis. In fact, Harvard Medical School recommends yoga as a proven way to cope with coronavirus-induced tensions plus other sources of anxiety and depression. This aligns well with scientific consensus that mental and physical health are essentially equivalent. It's difficult to achieve one without the other! (Of course, while yoga is generally safe for everyone, the elderly or those with mobility issues or other underlying health problems should check with their health care providers first, as they would with any new physical activity, before engaging in the practice, especially in those forms of yoga that are more strenuous.)
Stay Connected Through Yoga
Just as many businesses and schools are closed across the United States and the globe, so too are most gyms, fitness clubs, and yoga studios—all in the name of social distancing. But just because their physical doors have closed, that hasn't stopped many yoga instructors from streaming workouts, daily routines, and even free classes via Facebook and other online services. It's a great way for people to stay connected, foster a sense of community in difficult times, and stay in shape, both mentally and physically.
Essential Gear
Crescent Moon designs lifestyle products for Yoga, Barre, and Pilates enthusiasts. Here are some recommended essentials from our online store that are sure to make you more comfortable wherever you're working out:
- No one wants to exercise in heavy, bulky sneakers if they don't have to. Our non-slip ExerSocks™ represent a revolutionary footwear concept for low-impact exercises. Made of cotton, nylon, and spandex, they provide a comfortable, snug fit. They are available in a variety of colors and sizes, ranging from small, medium, and large to extra-large to fit both men's and women's feet.
- Crescent Moon's Earth-friendly folding ECOMat provides padding and support to promote better workouts. It is recyclable, naturally decomposable, non-toxic, and 100% PVC free. Unlike most mats, the ECOmat does not roll, it folds for easy storage and transport. While the edges of rolled mats curl up and get in your way, the ECOmat stays flat . . . and it also stays clean. Its top surface never contacts the bottom surface, leaving your hands and feet free of grit and dirt from transfer. Available in both charcoal and classic blue.
- Our stylish Crescent Moon Studio Tote is perfect for organizing all your yoga workout gear—whether you're heading out to a studio or staying in. Its main compartment offers plenty of storage for your clothes, towels, and other gear, and there's a large zippered compartment at the base that keeps your footwear separate. Exterior pockets keep other small essentials close at hand. Also available are duffels, backpacks, and yoga mat bags.
- Our Active-Tech Full-Zip Jacket is water-resistant and moisture wicking. Made of advanced PolyTech material, this jacket stretches and conforms to your body, allowing you to move freely with an amazing fit and feel. Functional thumbholes in the cuffs keep your sleeves from creeping up during workouts. Available in Black, Coral, Gunmetal Heather, and Cyan Blue. Other workout apparel includes workout pants (Santorini Women's Pants With Pockets, Mykonos Women's Knit Pants) and workout tops.
Make it Happen
Physical activity such as Yoga, Barre, and Pilates offers numerous physical and mental health benefits. Just because you can't go to the gym right now, you shouldn't have to do without. Crescent Moon Yoga can help you make the most of your in-home workouts with the gear and apparel you need.
Visit our online store today at www.crescentmoonyoga.com to browse our full inventory, ExerSocks™, Apparel, Yoga Bags, and Accessories including current specials.